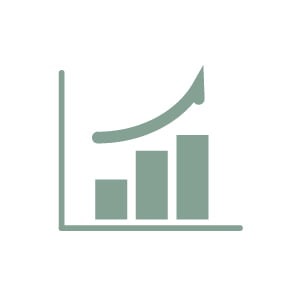 CONCEPT AND MARKETING STRATEGY
Based on the results of your Identity and Navigation, we build your brand together. With a well-founded, recognisable and future-proof concept, we lay a solid foundation, in which we organise your brand components from a single platform. That is important. Because if you don't do this or under–estimate it, you will never build up the trust and brand identity you hope to achieve. A strong brand will then not be the result.
Parallel to the development of the concept, we determine the marketing strategy. This means determining how we roll out specific components and within what timeframe. The marketing strategy starts with your core values, on the basis of which we develop your offer, and your story. As a team, we give substance to the objectives together with you. The result is a solid image.
Identity
Identity is that which makes your company or you as a person unique. Your characteristics and core values, your DNA. Who, what, where and why. Only when you know who you are and what drives you, you are able to communicate what you stand for. Then you leave the right impression on your target group and create impact. We make your identity visible.
Navigation
Together we skillfully determine our goal and map out the route to that goal. Navigating also means responding to the things that come your way, skillfully manoeuvring between obstacles and using opportunities. You can, with peace of mind, leave this art of navigating and organizing to us.
Concept
A well-founded and future-proof plan visualizes your identity and the path you are going to take. It forms the foundation of your company. Good and distinctive content creates the brand experience that goes with it. Clear, simple, sustainable, but also surprising. With a strong brand as a result. Creating an effective concept is our trademark.