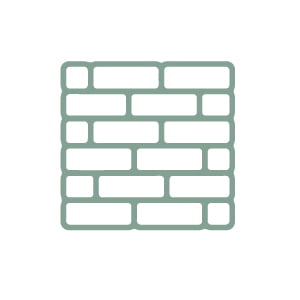 PROVIDING THE BASICS IN THREE STEPS
A true brand does not just come out of the blue. Do you want to communicate in a consistent and recognisable manner? This requires a preparatory stage in which we make an analysis of the DNA of you and your organisation. Call it a search for your true nature, for your values. That makes a brand sincere and ensures that your potential client believes and trusts you.
In addition to the DNA, your identity, you are also involved in drawing up your plan and determining your place in the market. We call that navigating because it will rarely be one straight line that you end up with. You will have to deal with obstacles or resistance. Or with an acceleration or unexpected positive turn. We flexibly deal with this, knowing it brings you faster into calmer waters.
In this way, the preliminary stage works both ways. TIN CUP Partners can work with an honest and solid basis as a starting point for a good concept. And you get more insight into who you are as a person or as anorganization. It sheds light on, what you can do and where you want to be.
Identity
Identity is that which makes your company or you as a person unique. Your characteristics and core values, your DNA. Who, what, where and why. Only when you know who you are and what drives you, you are able to communicate what you stand for. Then you leave the right impression on your target group and create impact. We make your identity visible.
Navigation
Together we skillfully determine our goal and map out the route to that goal. Navigating also means responding to the things that come your way, skillfully manoeuvring between obstacles and using opportunities. You can, with peace of mind, leave this art of navigating and organizing to us.
Concept
A well-founded and future-proof plan visualizes your identity and the path you are going to take. It forms the foundation of your company. Good and distinctive content creates the brand experience that goes with it. Clear, simple, sustainable, but also surprising. With a strong brand as a result. Creating an effective concept is our trademark.